The Centre for Natural Medicine is a professional naturopathic medical Clinic. There are six board-certified and licensed naturopathic doctors that share the same training and philosophy in treating a wide range of conditions. Combined, they draw on over 50 years of clinical experience. A referral is not required, however many patients are often referred to the Centre for Natural Medicine by other healthcare providers. The doctors and dedicated support staff at the clinic strive to provide the highest standard of clinical care. We are currently accepting new patients.
Our naturopathic doctors are active members of the Manitoba Naturopathic Association and the Canadian Association of Naturopathic Doctors.
All of our naturopathic doctors have a general naturopathic family practice where they diagnose and treat acute and chronic conditions for all ages. Click here for a list of conditions treated.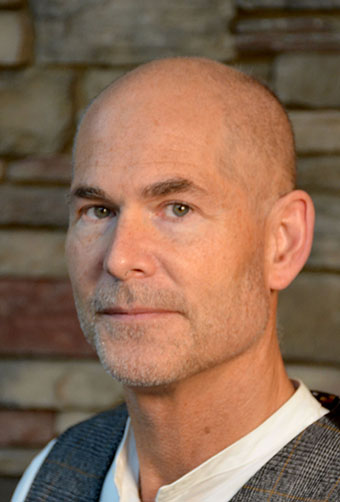 Dr. Gordon Sims, ND, LAc

Dr. Sims is a functional medicine practitioner that graduated from a four-year Doctoral program at the National College of Naturopathic Medicine in Portland Oregon in 1998. In addition to the Naturopathic program, Dr. Sims completed a 3-year degree Master's degree in Oriental Medicine (focusing on acupuncture and classical Chinese medicine).

Dr. Sims has been a long-standing member of the Institute of functional medicine and especially enjoys the yearly conferences that give Manitobans access to the latest research in functional medicine. Over the years, Dr. Sims has enjoyed participating as a guest lecturer for the faculty of medicine at the University of Manitoba and is an advocate for exploring creative integrated strategies in patient care. The goal in treatment always remains to address the underlying root cause of the condition.

Prior to his medical training, Dr. Sims obtained his B.Sc. from the faculty of Engineering at the University of Manitoba (1989, Distinction). Dr. Sims worked in the field of biomedical engineering obtaining a patent for an artificial knee prosthesis.

Dr. Sims has a general naturopathic family practice, helping patients to address a wide range of conditions. Dr. Sims uses a variety of strategies ranging from functional medicine, naturopathy, clinical nutrition, intravenous therapies, and acupuncture. The Centre for natural medicine also offers a variety of advanced diagnostic lab tests.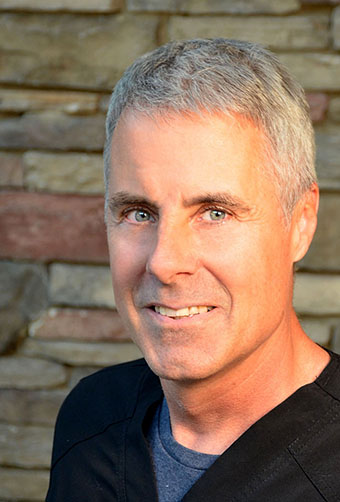 Dr. Dean Schrader, ND

Dr. Dean Schrader received his Bachelor of Science Degree majoring in Biology from the University of Winnipeg. He obtained his Doctorate with Academic Honors from the National College of Naturopathic Medicine in Portland, Oregon.

Dr. Schrader has a general naturopathic family practice and treats all ages. He treats a wide variety of conditions including (but not limited to) adrenal fatigue, acute and chronic illness, thyroid conditions, digestive issues, allergies, pain management, Lyme disease, and cancer. He works together with his patients to get to the root of the problem by creating individual treatment plans. Dr. Schrader is also trained in Bowen therapy.

He is a past board member of the Manitoba Naturopathic Association.

Outside of clinical practice, Dr. Schrader enjoys spending time with family and friends. His enthusiasm for good nutrition, exercise, and healthy living helps him to motivate, empower and support his patients to lead active and healthy lifestyles. He has a keen interest in keeping up to date on the latest research and scientific literature in natural medicine.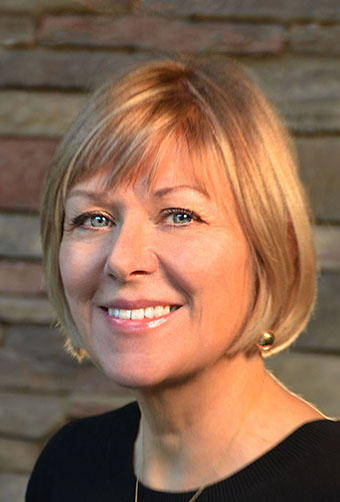 Dr. Suzanne Danner, ND

Dr. Suzanne Danner is a licensed naturopathic doctor and has been in practice for over 25 years. She is the co-founder of the Centre for Natural Medicine, Inc., one of the first naturopathic health and wellness clinics in Winnipeg, established in 1998. In her years before medical practice, she studied and worked in the field of foods and nutrition, offering a strong foundation in her clinical nutrition skills. Dr. Danner has a deep understanding and respect for plants and their vital role in human nutrition and medicinal use. She practices with a strong belief in prevention and examines the relationship between diet and health in all her patients.

Dr. Danner strikes a healthy balance between professional and personal life. She shares her life with her husband Dr. Gordon Sims and has two grown daughters. When not in the office she enjoys spending time outside close to nature, wilderness camping, foraging for wild foods and medicine, fermenting, and preserving foods. She especially loves tending to one of her many gardens. Dr. Danner continues to pursue education in the areas of interest such as psilocybin assisted psychotherapy for end-of-life distress and the mind-body connection to optimal well being.

Dr. Danner is a licensed healthcare practitioner who is trained to diagnose, prevent and treat acute and chronic illness. Dr. Danner works with those with all manner of health conditions affecting all ages, with a particular interest in the following:

Integrative Psychiatry for mental health conditions
Functional Medicine approaches for gastrointestinal illnesses and complaints
Holistic gynecology for women's health and hormonal balance
Endocrine and metabolic dysfunction

"I believe health care requires a team approach between doctor and patient. Patients aren't just looking for relief of symptoms, but for a partner to educate and assist them in achieving optimal health. I also believe it is vital to the healing process to understand the relationship between one's symptoms and the underlying cause."

Summary of Qualifications
Doctor of Naturopathic Medicine – National University of Natural Medicine (formally NCNM) in Portland, Oregon, 1997
One year residency in Family Practice, 1997-1998
Bachelor of Human Ecology (Foods and Nutrition), University of Manitoba, 1990
Institute of Functional Medicine – Member since 2002
Registrant of the Manitoba Naturopathic Association (MNA)
Registrant of the Canadian Association of Naturopathic Medicine (CAND)

Current education/training
Psychedelic Assisted Psychotherapy – Certification with Therapsil 2022-2023
Integrative Psychiatry Institute – Fellowship 2022-2023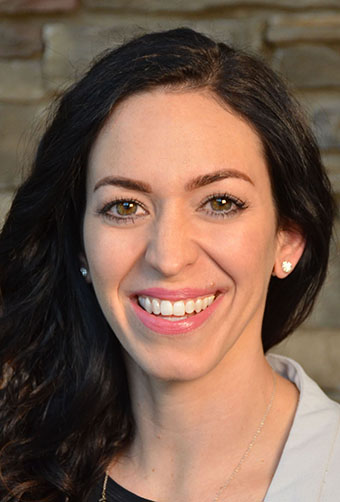 Dr. Leanne Florence, ND

Dr. Florence has a passion for pain management, rheumatology, and sports medicine. She treats a variety of conditions including migraines, low back pain, sciatica, rotator cuff injury, golfer's elbow, tennis elbow, knee pain, Achilles tendinopathy, plantar fasciitis, osteoarthritis, and other rheumatic diseases.

She is passionate about nutrition and exercise and is an avid proponent of holistic treatment. This includes implementing attainable lifestyle changes to reduce pain. Her practice focuses on ultrasound-guided Musculoskeletal Platelet Rich Plasma (PRP) injections and Prolotherapy also known as Regenerative Injection Therapy (RIT). In addition, she utilizes trigger point injections, acupuncture, cupping, botanical medicine, and intravenous therapy.

In addition, Dr. Florence also utilizes Cosmetic applications of Platelet Rich Plasma (PRP). She also practices general naturopathic medicine treating thyroid conditions, digestive issues, fatigue, menstrual irregularities, symptoms of menopause, diabetes, high cholesterol, rheumatoid arthritis, polymyalgia rheumatica, fibromyalgia, and other chronic diseases.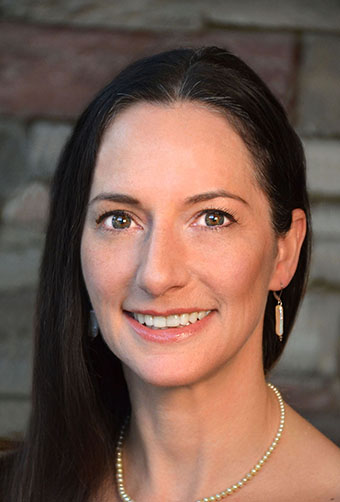 Dr. Sara Korsunsky, ND

Dr. Sara Korsunsky ND is a University of Winnipeg graduate and studied at the Canadian College of Naturopathic Medicine. Dr. Korsunsky accepts all patients and is passionate about helping those with auto-immune conditions (ie arthritis, diabetes, MS), skin health (skin conditions and anti-aging), pediatric health, and mental and hormonal health for both men and women (mood disorders, hormonal balance, fertility, adrenal, and thyroid health). She also treats patients with cancer, naturally or in conjunction with chemotherapy or radiation. She herself uses naturopathic medicine to live healthily with Lupus and a young family.

Her unique position as both patient and doctor with a chronic illness enables her to share her wisdom and perspective with others who feel challenged by managing their health. She empowers patients to make sustainable changes to improve their health and prevent disease.

Sara speaks both English and French. She is a former competitive gymnast and for fun practices yoga and dance.
Treatments employed by Dr. Korsunsky include: functional medicine, lab testing (food intolerances, digestion, hormones, adrenal, and thyroid, etc.), acupuncture, weight management programs (for healthy body composition), homeopathy and Biotherapeutic Drainage, herbal medicine, Gemmotherapy and Organotherapy, Dr. Korsunsky ND is trained in Cosmetic Acupuncture (also known as non-surgical face lifting) for anti-aging and all skin conditions.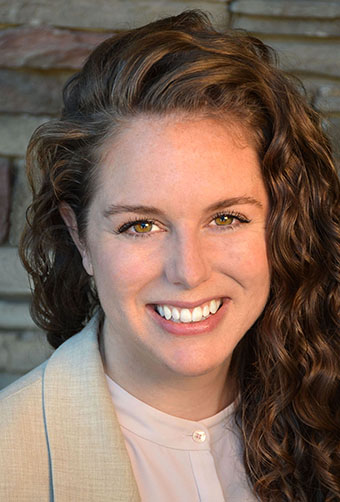 Dr. Lauren Cottom, ND

Dr. Cottom received her doctoral degree from the Southwest College of Naturopathic Medicine (now Sonoran University of Health Sciences) in Tempe, Arizona, graduating with honours. Prior to this, Dr. Cottom obtained her Bachelor of Sciences in Biology from Jamestown College (now the University of Jamestown) in Jamestown, North Dakota, where she was also a member of their Women's soccer team.

Dr. Cottom sees patients of all ages and genders with both chronic and acute concerns. She treats a variety of health concerns involving digestion, skin, hormones (thyroid), and women's health such as menstrual cycle irregularities, PMS, PCOS, endometriosis, vaginal health, fertility, preconception/prenatal/postpartum care, and peri/menopause. Dr. Cottom works with her patients to understand the underlying cause of their symptoms and disease. She uses a variety of naturopathic therapies to create individualized treatment plans for each of her patients, helping them reach their optimal health.

Dr. Cottom has additional certification in collagen induction therapy (microneedling) and PRP facials, Mayan uterine massage, and biotherapeutic drainage. She is also a certified Mercier Therapy provider.
Outside of the clinic she enjoys spending time outdoors, playing soccer, downhill skiing, practicing yoga, kayaking, cooking, and traveling.